Month: September 2014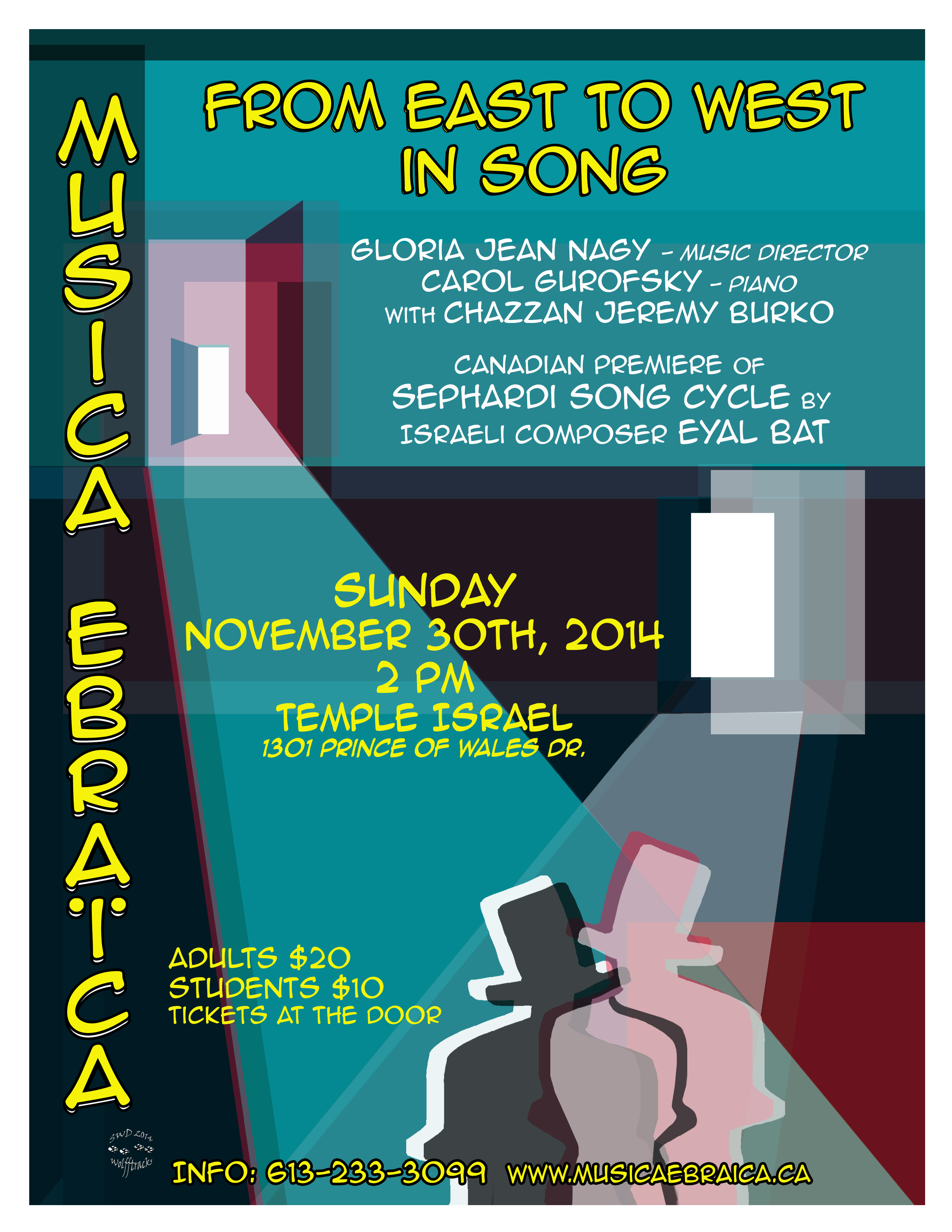 Love, longing, worry about children, mermaids, Shabbat, Lewandowski treasures….From East to West in Song is the concert that has it all.
Musica Ebraica salutes Sephardic tradition as well as the great musicians of the Ashkenazi world on November 30th at 2pm at Temple Israel.
The 120th anniversary of Louis Lewandowski of 19th century Berlin whose melodies still define Jewish prayer, the passing of popular songwriter Arik Einstein and Israeli composer Yehezkhel Braun will form the nucleus of this eclectic concert. Familiar tunes such as Erev Shel Shoshanim, but in new arrangments will entertain and delight. And a Canadian premier of several works by young Israeli composer Eyal Bat will be a highlight.
Under the baton of conductor Gloria Jean Nagy with Carol Gurofsky accompanying on piano, with special guest Chazzan Jeremy Burko, From East to West in Song will be an afternoon not to be missed.
November 30th at 2pm Temple Israel 1301 Prince of Wales Drive. Tickets $20 and $10 for students. 613-233-3099. musicaebraica.ca